This build thread is a duplicate of what I have posted on another forum. Should make for interesting reading for those who haven't seen it...
Enjoy.
Brett.
Well, finally cracked into my Horsehair after almost 2 years of sitting in the box here. Started by reinforcing the front of the fuse to cope with the 111cc flat twin that is going up the front. Not sure if any of you have noticed, but the only thing holding the front of the fuse/firewall to the rest of the fuse is a thin but joint. The fuse really relys on the "bucket" tying the fire wall and the first former together. Bit worried about those that have not used the "bucket" engine mount and just bolted a ply plate to the front of the fuse/firewall. Check for cracks guys!
I had the usual left thrust so cut the first former to give be right/down thrust. Then layed carbon/kevlar over all the front joints and epoxied the bucket mount in. While I was waiting for that to cure, I got stuck into Ty's fab cockpit kit so I could see where the tail servos need to move to. While doing this I couldn't help myself and got Mr Bowman out of his packet and into the "office". My wife thaught it was a great joke to catch me playing with "dollys" down stairs in the work shop. She ended up dressing Mr Bowman in all his flying gear, so who's the anorak now eh?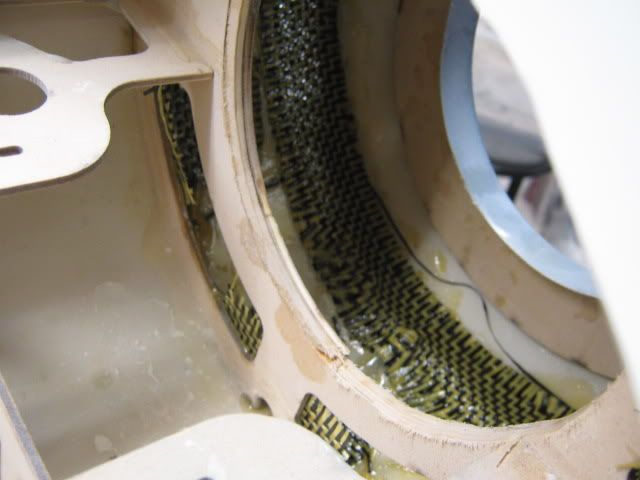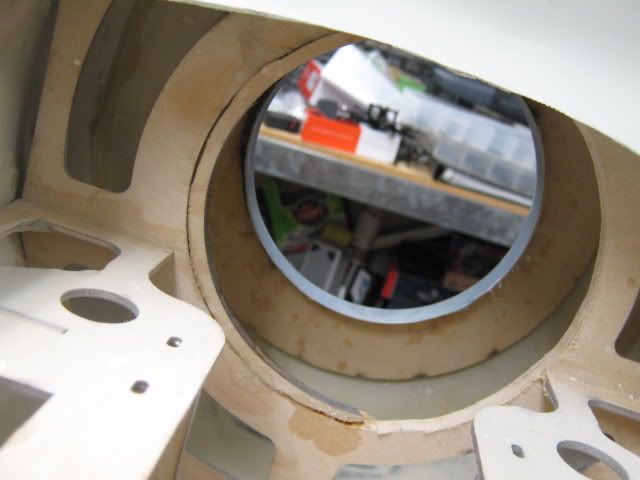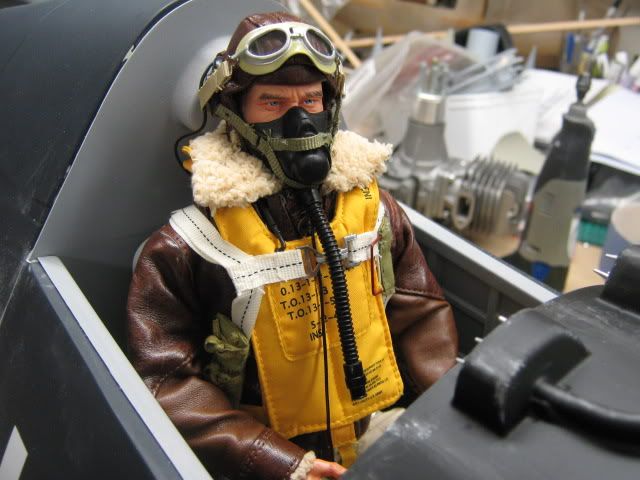 NExt up, motor mounting and tail end.....